Software for housing associations
Software that understands the challenges of housing associations
Today, housing – or the lack of it – is something that affects us all. As a result, housing associations face a number of complex challenges. At the top of the list are a shortage of available housing and sustainability at scale.
We see the shortage of housing, a problem that affects people's daily lives. We also see the need for sustainability at scale. It is no longer just an ideal, but an obligation for housing associations to make their property portfolios greener and to contribute to a more sustainable future. This puts pressure on housing associations to act quickly and strategically.
Then there are the day-to-day challenges of communicating with residents, drafting contracts, carrying out cold and hot surveys and managing contractors and service staff. To manage and streamline the communication and document flows around these activities, you need a digital and easy-to-use system for capturing, managing and archiving documents. This will increase efficiency, reduce the risk of errors and improve communication and collaboration with residents, contractors and service staff.
Quality housing association software meets the practical and operational needs of housing associations. But what exactly is housing association software? What are the benefits? And why is software ideal for you as a housing association? Read the answers to these key questions below.
Always just right
What features does housing association software offer?
---
Some of the housing associations that use our software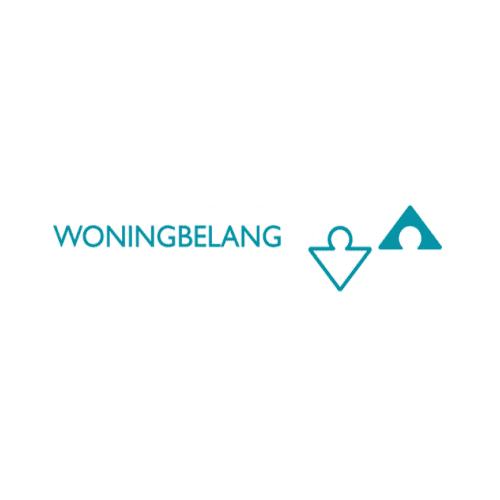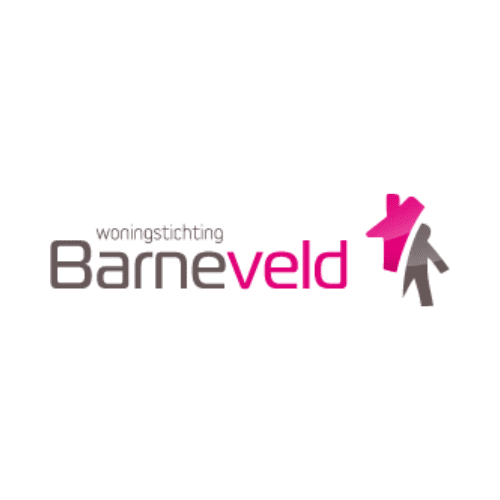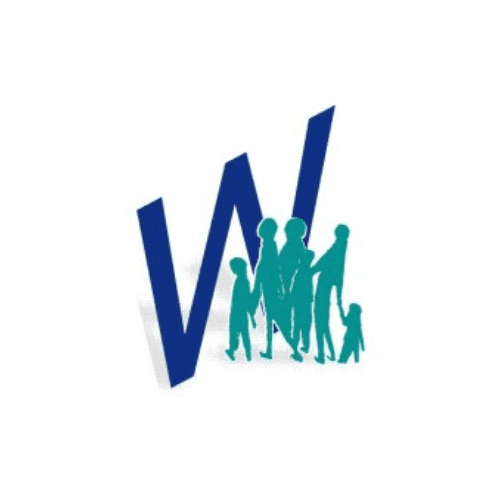 Challenges for housing associations
The housing association sector is dynamic and faces a number of challenges. It is time to take a look at the key challenges facing housing associations.
Housing shortage
It is no longer news that there is a huge housing shortage, especially in urban areas. Inflation has soared, but many salaries have not kept pace. As a result, the target group for the (social) rental sector has grown. In addition, the supply of housing has actually decreased in recent years because housing associations have had to sell houses. Simply building more houses is unfortunately not an option: not only because of the nitrogen crisis, but also because there are not enough sites available, the cost of building materials has risen and it is difficult to find suitable staff. As if that were not enough, affordability is another challenge. Everything has become more expensive, and companies are obviously feeling the pinch, not only when it comes to construction, but also renovation, conservation and maintenance. But higher costs cannot simply be passed on to residents.
Major renovations and sustainability projects
Renovations and sustainability measures require housing associations to strike a balance between improving energy performance and ensuring affordable housing, on the one hand, and dealing with data processing, records management and regulatory compliance, on the other. This requires investment in programmes to manage information on projects, building regulations and contractual obligations, in addition to the significant costs of major refurbishment projects and the implementation of sustainable measures. In addition, complex refurbishment and sustainability processes require structured checklists to ensure that all steps are taken correctly.
Scheduled periodic maintenance
Regular scheduled maintenance is also a challenge for housing associations, as it requires a balance between maintaining the habitability and value of the property portfolio and the financial investment that needs to be made. Coordinating regular maintenance across a wide range of housing types and conditions requires not only a significant financial commitment. It also requires a high level of organisation and strong communication skills to inform residents in good time and minimise inconvenience. Finally, data processing through records plays a crucial role in streamlining this process and making informed decisions.
It provides an all-in-one solution that seamlessly integrates document management with other communications between residents, contractors and installers.
Software for housing associations
Construction software for housing associations helps them successfully overcome the diverse challenges they face every day. Countless documents pass through the complex world of housing associations. Think of the plethora of contracts, leases, maintenance and repair bids, invoices and a variety of file formats such as drawings, Word and PDF documents. As an organisation, you also have to deal with both digital and paper correspondence with residents. By using software, you gain access to an integrated and convenient software package that organises your document management and optimises communication with residents, installers and mechanics.
The use of modern software is the key to an organised approach. It provides an all-in-one solution that seamlessly integrates document management with other communications between residents, contractors and installers. This software is called a document management system (DMS) or common data environment (CDE). Whatever the name, the aim is the same: to make the right documents available at the right time.
With software, key information is always at the fingertips of everyone involved, wherever and whenever they need it. This enables housing associations to streamline and organise their document management, resulting in efficient and hassle-free operations.
As a housing association, what should you consider when choosing software?
There is a huge range of software on the market. This makes it difficult for a housing association to choose the right software. For example, you can choose a 'point solution', which is software that supports a very specific part of the construction process. But there is also more general software that you can use for several parts of the construction and management process.
Whatever you choose, your choice should at least meet the following requirements:
Flexible
Housing associations have to deal with regularly changing legislation, changing requirements and complaints from residents. Software must be flexible and allow you to respond appropriately and quickly. In this way, you can continue to comply with regulations and provide a good service.
Data overview
Within the software, all data must be linkable and relatable. This is the only way to get the complete overview you need as a housing company.
Supporting
The software should not only support you as a housing association, but also the rest of the chain: from the development of newly built complexes, through delivery and handover to residents, to regular maintenance and answering residents' questions.
Collaborate
Software should enable you, as a housing association, to communicate easily with all parties involved. From development, completion and first key handover to MYMP and implementation.
The benefits of software for housing associations
With the right software, housing associations can keep track of ongoing renovations, sustainability, residents and maintenance. In no time at all, you will have the data for every cluster of homes, every individual home and every facility at your fingertips.
Good software also puts you in a stronger position in the event of unexpected repairs. You have all the information at your fingertips. The contractor can bring in the right parts immediately and get the job done faster. So you kill two birds with one stone: lower costs and happier residents.
More efficient construction supervision
Software is a vital link in optimising construction management, which is critical in the fight against the housing shortage. In scenarios where projects are stalled for long periods due to challenges such as the nitrogen crisis or capacity constraints, software provides a detailed view of project status, allowing teams to seamlessly build on previous progress. This efficiency results in accelerated construction processes and faster delivery.
The software also facilitates the supervision process, enabling housing association supervisors to closely monitor construction progress and share their observations directly with contractors. The ability to record progress allows office teams to follow developments on site in real time. This promotes communication and collaboration between the housing association as client and the contractors.
Create one project per cluster, view each house individually
Modern software provides housing associations with a powerful tool for developing large-scale projects for entire neighbourhoods and housing clusters, with each individual residence recorded as a separate round. This is particularly invaluable for large-scale sustainability and refurbishment projects.
Consider ambitious initiatives to provide entire neighbourhoods with new window frames, improved insulation, upgraded Bathrooms/Kitchens/Toilets (BKT) and overall sustainability with insulation, cavity wall insulation, floor insulation, roof insulation, solar panels and heat pumps.
The software provides the ability to record not only the current energy labels of the homes, but also what energy labels they should have, what specific measures are needed to achieve this, and what the actual new energy label is. This can be mapped at project level for the whole neighbourhood or housing cluster, while also representing each house as an individual round. This contributes to an optimised approach to sustainability or refurbishment at neighbourhood level, without losing sight of individual homes.
Many recordings, many purposes
Software offers housing associations a versatile tool to facilitate various ( warm and cold) recordings with diverse purposes. These recordings include not only previously mentioned renovations, preservation and planned maintenance, but also rent transfers between departing and new residents, asbestos remediation, complaint registrations and meter readings. Software makes it possible to maintain a structured overview, both at the level of housing clusters or neighbourhoods, and at the level of individual homes. This enables efficient management and monitoring of all recordings.
Creating reports per property and per cluster
Modern software allows housing associations to easily generate reports based on relevant documents and records. Both for individual properties and for neighbourhoods or housing clusters. These reports are generated from the data collected and can be produced in a variety of formats. These include detailed Excel spreadsheets for quantitative analysis and internal overview, as well as easily shareable PDF files that can be shared with residents and contractors.
The software simplifies the process of merging data from different sources and records, enabling housing associations to produce accurate and insightful reports. These reports are a valuable source of information for decision making, transparent communication and effective property portfolio management.
A DMS with a clear distinction between internal organisation (folder structure) and projects (project structure)
A DMS that distinguishes between an internal folder structure and a project structure per project is a valuable solution for housing associations. Such a DMS offers a structured approach to managing both important internal documents and project documents such as a MYMP, MYOB, recordings and reports. Tasks and workflows can also be linked directly to these, providing a clear overview of who should do what and when. In this way, housing corporations can keep the internal organisation in order and at the same time manage projects in a well-organised way. Thus, the system helps manage both daily operations and larger, longer-term projects.
Streamlined communication
Software streamlines communication between everyone involved. No more sifting through endless emails or sitting behind the phone trying to keep everyone up to date with the latest data and document versions. Everyone can simply go to one central place where all the information is neatly and conveniently stored. The result? Good service for residents and flawless property management, without the hassle of constant back-and-forth communication.
The result? Good service for residents and flawless property management without the hassle of constant back-and-forth communication.
In short, the right software enables housing associations to work clearly and efficiently. Whether, as a corporation, you:
Are building a new project;
Are renovating a project;
Apply sustainability measures;
Perform maintenance;
Have to do transfers with departing and new residents;
Have to go out for service or unexpected complaints.
---