Construction software for property managers and facility managers
Construction software that understands the challenges of property managers and facility managers
Successful property management and facility management involve great responsibilities and require broad and sound constructional and legal knowledge. In addition, as a property manager or facility manager, you need to have the necessary management skills and people skills.
Communication is both a prerequisite and a challenge for property and facility managers. After all, in these roles, you maintain intensive contact with a wide range of parties and individuals. There are, of course, the tenants who use your real estate, but also service staff and building specialists who are responsible for maintaining and possibly renovating properties.
Managing and streamlining the communication and document flows you deal with as property manager or facility manager requires a good, digital and user-friendly system for managing and archiving documentation. This way, you increase efficiency, reduce the risk of errors and improve communication and cooperation with tenants, mechanics and service staff.
Good construction software meets the practical and operational needs of property managers and facility managers. But what exactly is construction software? What are its benefits? And why is construction software ideal for this group of users? Read on and discover the answers to these important questions.
---
Always just right
What can software that is specifically designed for property managers and facility managers do for you?
Work with external users
It allows you to work with the whole supply chain in one system. This way everyone is working with the same information and the quality of the projects is guaranteed.
Share files
Files, that's what projects are all about. With the right software, you can share them easily, even with external project members.
Versioning
All modifications and changes to those files are (automatically) captured in that system.
Safety first
Information must be secure – by assigning rights at different levels, people can only see the documents they are authorised to see.
---
Some of the property managers and facility managers using our construction software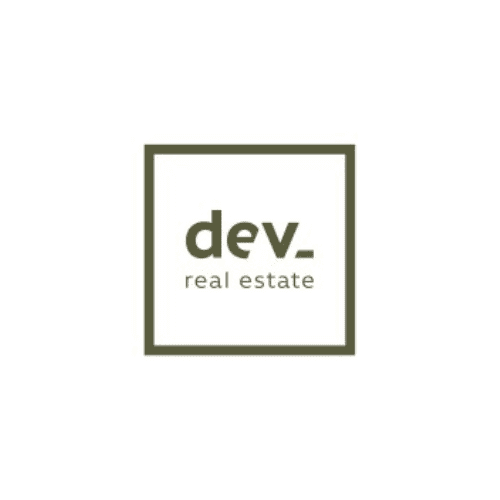 The challenges for property and facility managers
The property management industry is dynamic and constantly evolving. It is time to take a look at the key challenges facing today's property and facility managers.
Handling and communicating with tenants and landlords
Tenants and landlords expect a property manager or facilities manager to be responsive, available and knowledgeable. Is there something wrong with a building you manage? Or are certain facilities taking too long to maintain or repair? If so, a poor relationship can develop that could potentially damage the reputation of property and facilities managers, especially in the digital age. A negative comment can be posted on social media in an instant.
Cost optimisation and sustainability
Making buildings sustainable is important for two reasons: it saves energy costs and the environment, and it makes the buildings you manage as a property or facilities manager more attractive to a large group of tenants. Knowledge and understanding of issues such as insulation and sustainable energy use are therefore essential.
Aligning plans and processes with all these stakeholders creates an almost endless stream of correspondence and documents.
Communicating with many different parties
A property manager has direct and indirect contact with many different parties. Think of tenants and landlords, but also construction professionals such as tradesmen and service staff. Coordinating plans and processes with everyone involved means an almost endless stream of correspondence and documents. Managing all this documentation centrally and efficiently is a challenge.
Compliance with laws and regulations
As a property or facility manager, you are responsible for complying with a wide range of laws and regulations. Examples include fire safety, asbestos and legionella control, as well as GDPR and budgeting and accountability regulations. The ability to continue to comply with both legal and self-imposed obligations (especially as these may change) requires careful document and information management.
Attracting and retaining tenants
Finding and keeping tenants is a reliable source of income for property owners. Tenants are the cash flow in the property world. To attract tenants and keep them on board for the long term, you need to communicate well with them. You also need to have the information you need to draw up a good lease and meet tenants' needs at all times.
Identification of payment problems
Being alert to arrears is also important for property managers. If many tenants regularly fail to meet their financial obligations on time, your cash position could be at risk. Maintaining a financial overview requires a good understanding of the leases and correspondence you manage.
Construction software for property managers and facility managers
Construction software helps property managers and facility managers meet the many challenges they face. After all, there are a lot of documents involved in a project. Think of lease agreements, maintenance and repair bids, invoices, floor plans, Word and PDF files, audio and video recordings, digital and paper correspondence with tenants, and price quotes. Construction software gives you a central, organised software package to manage your documents and improve communication with tenants, contractors and mechanics.
Construction software guarantees a versatile collaboration platform that takes into account the specific needs of property managers and facility managers. Such software goes by names such as document management system (DMS) and common data environment (CDE). Whatever you call it, construction software is all about sharing the right documents. With information always and everywhere available to all authorised parties, property managers and facility managers streamline and organise their document flow efficiently and smoothly.
What should you consider when choosing construction software?
Today's construction software landscape is much more diverse than it was a few years ago. This creates additional freedom of choice, but it also makes it more difficult to select the right solution from the wide range on offer. For example, there are 'point solutions', software packages that mainly support very specific processes within the construction industry. You can also opt for more general-purpose construction software that can be used for a wide range of construction processes, but still allows for customisation.
Whatever you choose, make sure that the construction software you choose meets the following requirements:
Flexible
As a property manager, you have to deal with constantly changing regulations, as well as changing tenant demands and complaints. Your property management software must enable you to respond appropriately and in a timely manner, so that you can seamlessly combine good service with flawless compliance.
Data overview
All data needs to be linkable and relatable. This is the only way to get the big picture you need as a property or facility manager.
Supporting the supply chain
The construction software must support the entire supply chain: from retrieving specific data in documentation about a building, requesting a repair, answering a question to its final handling.
Collaborate
As a property manager or facility manager, construction software should allow you to communicate with all parties involved. From completion to a MYMP and its implementation. This makes managing projects easier.
The benefits of construction software for property and facility managers
Construction software streamlines the entire communication chain. Data and documents can be found by all parties in a central and well-organised information environment. You no longer need to send documents around or make phone calls to provide people with the latest data and document versions. The result? Excellent service and facility management.
With the right building software, property managers and facility managers are always on top of maintenance. For every building, every unit, every piece of equipment and every component, you can instantly know how old it is and when it was last serviced. This reduces costs and increases job satisfaction.
Good building software also puts you in a stronger position in the event of unexpected repairs. You have all the information at your fingertips. Your supplier and mechanic can bring in the right parts and get the job done quickly. Kill two birds with one stone: lower costs and happier tenants.
For every building, every unit, every piece of equipment and every component, you know how old it is and when it was last serviced. This reduces costs and increases job satisfaction.
Construction software also allows you to keep track of all obligations and regulations and their compliance in a register per relevant building section. By using a standardised data structure with the right folders and documents, the risk of compliance issues is greatly reduced.
Intelligent version management also ensures that everyone is working with the correct version of a document. As soon as there is a new revision, you can upload the new version 'over the old'. The old documents remain, but are essentially out of sight. You can see that the version number continues, so you know you have the latest version of a file.